Innovative business incubator with tradition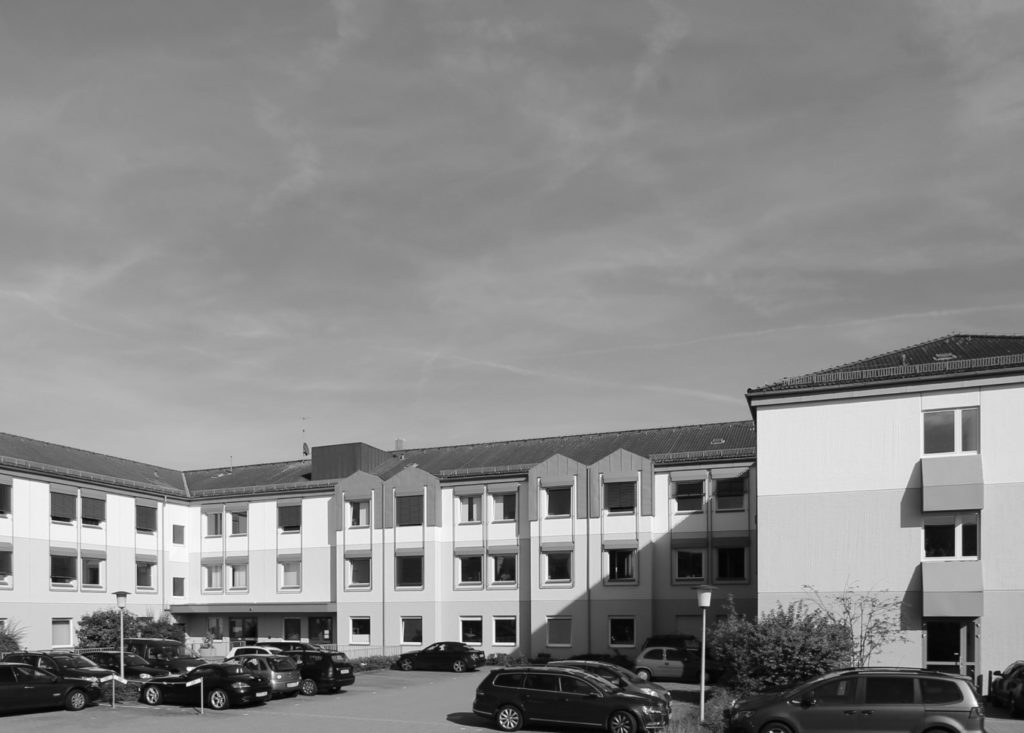 We are the future-oriented location for robotics and
automation in the metropolitan area
Nürnberg • Fürth • Erlangen
IGZ is the perfect location for young, technology-oriented companies: Located here and embedded in the existing ecosystem, they benefit from the breadth and diversity of experience and knowledge – and from the opportunities for cooperation within the IGZ community.
Innovation trough technological diversity
Four decades of experience
Four decades of tradition
We are part of the oldest business incubators of Germany: Since 1986 we accompany entrepreneurs in product and service innovation on their way to a successful market entry. So far over 170 companies have successfully used the attractive services offered by us.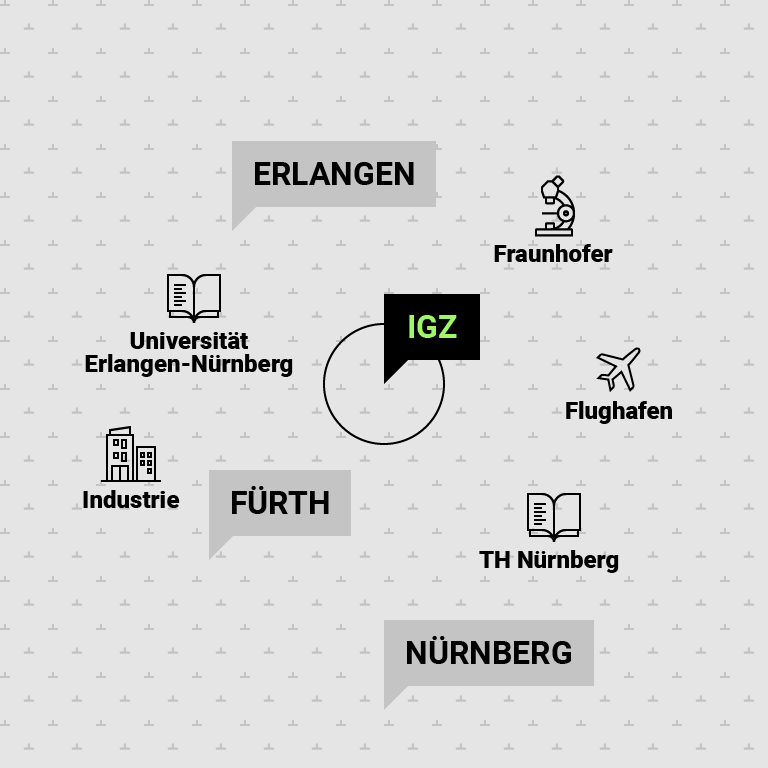 The metropolitan area as a gateway to the world
The perfect location in the city triangle of Nuremberg-Fürth-Erlangen and the direct connection to public services, highway and airport speak for themselves. The proximity to research institutes, academic institutions and established SMEs, corporates and hidden champtions in the region represent another asset of IGZ.
Cross-city innovation thanks to our shareholders.
The IGZ is the first and only start-up center of its kind in Germany that can call three cities its own shareholders. Only the merger of of our shareholders makes successful innovation possible: We would like to thank the citiesNuremberg, FürthandErlangenas well as the Industrie- und Handelskammer Nürnberg für Mittelfranken and theHandwerkskammer für Mittelfranken.