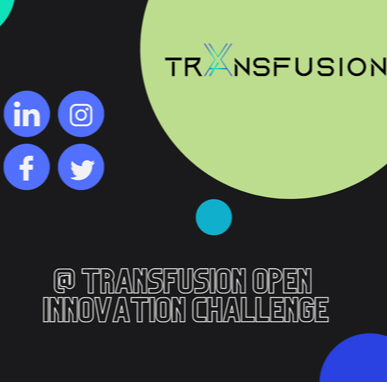 All details -> #trnsfn breaks with the status quo: Our cross-industry Open Innovation challenge connects robotics and automation with challenges regarding clinical application (note: wording has to be clarified further on) and logistics.
The innovation potential in the field of robotics and automation seems to be endless and unique. That is why we need you and your team to develop unique ideas and solutions in the field of unique challenges.
We bring together people from different industries and with different skills. No compromises, no prejudices – and without hesitating.
At #trnsfn all expertise and disciplines are welcome: No matter what area you are from: engineering, computer science, AI, data science, robotics, computer vision, automation, logistics, process optimisation, imaging technology or healthcare. You can only be a nerdy enthusiast, playing Minecraft in the parental basement and hacking merrily ahead. Everyone is welcome here.
We only list dates for kick-off and award-ceremony of the cross-industry Open Innovation Challenge. All other dates are available on the official TRANSFUSION-Website.